Our world is changing radically as we emerge from a global pandemic and grapple with climate change.
As industries and companies reshape, new opportunities are emerging for investors. In this show, Louise Farrand and Jon Holguin will chat with experienced members of the investment world, broadcasting the insights and the ideas of research group the Defined Contribution Investment Forum (DCIF) to pension fund decision-makers in the UK and across the globe.
This show is hosted by Louise Farrand, a journalist who has written about finance for over a decade and has run the DCIF for six years. Co-hosting is Jon Holguin, Chair of the DCIF and a client director at abrdn, who has been working with DC pension schemes for nearly 15 years.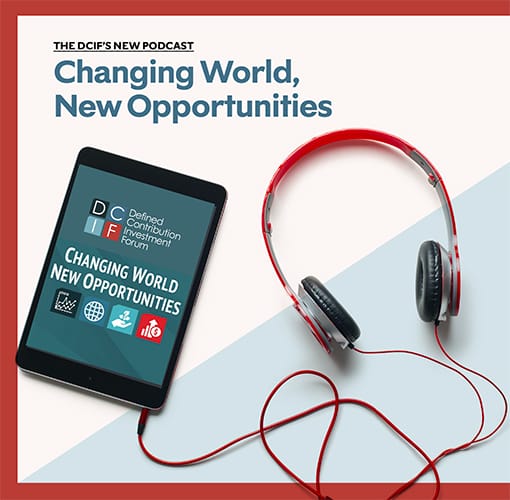 Naomi Clark on USS' private market journey
Liz Fernando on the dangers of shorthand
Smart Pensions' James Lawrence on the secret to engagement
Seeing through the eyes of the member with Emma Matthews
Mercer's Jane Walker on the unique challenges of DC
We kick off season two of Changing World, New Opportunities with a fantastic guest: Julius Pursaill, strategic adviser to master trust Cushion.
Are we going through a sustainability revolution, akin to the industrial revolution? Robbie Epsom thinks so
Bonus episode: Nico Aspinall on the DCIF's new TCFD research
What retirement trends in four different countries tell us about the direction of travel for DC
The asset managers that make up the DCIF are committed to promoting investment best practice within DC pension schemes.