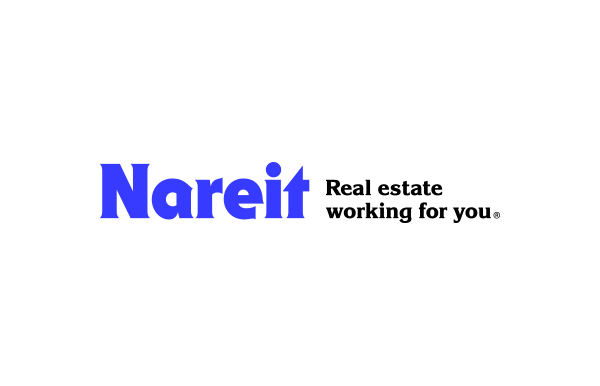 Nareit serves as the worldwide representative voice for REITs and real estate companies with an interest in U.S. real estate.
Nareit's members are REITs and other real estate companies throughout the world that own, operate, and finance income-producing real estate, as well as those firms and individuals who advise, study, and service those businesses.
We are the leading producer and sponsor of research on REIT investment, which we use to communicate its benefits—continuing income, diversification, capital appreciation and inflation protection—to investors, policymakers and the media, worldwide.
John D. Worth is the Executive Vice President for Research and Investor Outreach at Nareit. In this capacity he leads Nareit's internal and external research efforts and directs Nareit's investor outreach and education initiatives. Nareit's research focuses on the role of REITs and real estate in diversified portfolios and commercial real estate market dynamics. The investor outreach program brings Nareit's research insights to U.S. and global institutional investors.
Prior to joining Nareit, John founded the Office of the Chief Economist of the National Credit Union Administration (NCUA) from 2010 and 2015. As Chief Economist he focused on building and leading a team that monitored macroeconomic and microeconomic risks. The Office of the Chief Economist developed advanced models to assist in risk identification and policy development. John also served as a member of the investment committee of the $12 billion NCUA insurance fund and member of the NCUA's 401(k) investment committee. John led NCUA's participation on the Financial Stability Oversight Council, the organization composed of the heads of the federal financial regulators and charged with identifying risks to financial stability.
Prior to joining NCUA, John spent nearly a decade at the U.S. Treasury where he served as the Director of the Office of Microeconomic Analysis and served as Acting Deputy Assistant Secretary for Microeconomics during 2008. At Treasury, John led a team that oversaw policy development and research on a broad range of issue including entitlements, health care, housing issues, and private pensions. He was a primary author of the Bush Administration proposal that became the Pension Protection Act of 2006. After 2006 John was deeply engaged in housing and financial crisis response, including the development and execution of TARP programs. John was one of the primary architects of the homeowner assistance and mortgage modification programs.
John has also worked as a consultant for Welch Consulting and the RAND Corporation. John is a graduate of George Washington University and holds a Ph.D. in economics from the University of Southern California.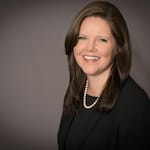 Abigail McCarthy is Senior Vice President, Investment Affairs for Nareit, the national, not-for-profit trade association of the real estate investment trust (REIT) and publicly traded real estate industry. Nareit's members are REITs and other businesses that own, operate and finance income-producing real estate, as well as those firms and individuals who advise, study and service these businesses.
The objectives of Nareit's Investment Affairs Program are to communicate effectively the proposition of real estate investment through REITs to institutional and individual investors worldwide. Abby is responsible for leading Nareit's marketing and educational efforts targeted to financial intermediaries and individual investors. Additionally, she oversees the partnership between Nareit and FTSE for the FTSE Nareit U.S. Real Estate Indexes and serves as the liaison between FTSE, EPRA and Nareit for the FTSE EPRA/Nareit Global Real Estate Index.
She is a graduate of the Saint Mary's College, Notre Dame, IN, where she earned her bachelors of business administration degree and Johns Hopkins University where she earned a master's of business administration.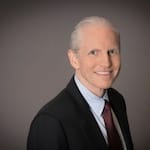 Kurt Walten is Senior Vice President, Investment Affairs & Investor Education for NAREIT. NAREIT is the non-profit trade association for REITs and as part of its mission, acts as a resource on real estate and REITs for the institutional and retail investor community. Mr. Walten is responsible for overseeing efforts to educate organizations comprising this community on the role of real estate investment through REITs in long-term, retirement savings portfolios. Many of the most influential plan sponsors, investment managers and consultants within the institutional investment marketplace rely on information from NAREIT's internal research team and independent research partners for data to assist them in their analysis of this fundamental asset class.
Before joining NAREIT, Mr. Walten spent seventeen years at ICMA-RC, a retirement plan provider in Washington DC, where he held a number of positions. His last position there was Vice President, Marketing, where he was responsible for managing ICMA-RC's strategic plan and directing the marketing efforts associated with the organization's 401 qualified plan, 457 deferred compensation plan, Individual Retirement Account (IRA) and Retirement Health Savings programs. He was also responsible for directing the legislative affairs function for ICMA-RC. Mr. Walten received a bachelor's degree from Dickinson College in Carlisle, PA and a master's degree in business administration from Marymount University in Arlington, VA.
The asset managers that make up the DCIF are committed to promoting investment best practice within DC pension schemes.