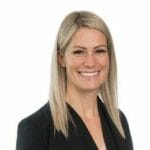 Rebecca Myatt, Portfolio Manager, Global Listed Infrastructure team, First Sentier Investors
Infrastructure companies are at the epicentre of global efforts to reduce carbon emissions. The investment team behind the First Sentier Responsible Listed Infrastructure Fund believes that directing capital towards those infrastructure companies that are seeking to reduce their carbon footprint can effect meaningful change in working towards a 1.5 degree scenario.
However, targeting businesses that appear to operate with a low carbon intensity is too simplistic. This can be demonstrated through the analysis of two listed infrastructure companies in North America.
Enbridge Inc. is a North American energy infrastructure company which owns extensive crude oil and liquids pipeline networks. Enbridge's assets are responsible for transporting 65% of all Canadian energy exports to the US. 90% of Canadian oil production comes from tar sands.
Tar sands can't be drilled and pumped like regular oil fields. The oil must be mined or steamed out of the ground, before being heated and separated from the sand. Because of this energy intensive extraction process, the lifecycle emissions of tar sands are between 8% and 27% higher than those of conventional crude oil.
NextEra Energy is a regulated utility in the US. Its assets include Florida Power & Light Company, a regulated electric utility business, and NextEra Energy Resources, a clean energy leader which is the largest wind operator in the US, with a growing portfolio of solar assets.
The following chart compares the carbon intensity of the two above mentioned companies over time, taking a traditional (or "direct emissions") approach.
On this metric, Enbridge is clearly much less carbon intensive than NextEra. This is because the emissions associated with the fossil fuels transported by Enbridge are allocated to the transport sector and not to Enbridge itself. However in NextEra's case, the emissions from power generation are allocated to the utility.
This case study illustrates the following flaws in the approach of relying on carbon intensity when considering a company's carbon footprint:
It ignores change. Carbon emissions for NextEra fell by a compound annual growth rate of -6% over this period, reflecting its investments in wind technology and improved carbon efficiency. The corresponding change for Enbridge is zero.
It ignores stranded asset risk. Following progress in decarbonising the power generation sector, changes to the transport sector could represent the next area of climate action. This implies a structural decline in demand for oil, and a risk that infrastructure associated with oil storage and transportation may no longer be able to earn an economic return.
An investment premised solely on the metric of carbon intensity supports the use of oil over other, lower carbon resources – thus having no impact on climate action.
Conclusion
It is crucial to look beyond a single metric when looking at sustainability or decarbonisation, as this approach may not deliver the anticipated outcome.
Our team aims to invest in companies with the ability to make meaningful improvements over the long term. This is where true change comes from.
We encourage people to consider the limitations of focusing on a single metrics like carbon footprinting, and instead consider a suite of factors that provide fuller context and deeper insights into the real risks and opportunities associated with climate change and decarbonisation.